It was a beautiful summer day at Moose Run Golf Course on June 22. Hundreds of golfers showed up to participate in the 30th annual Coal Classic, a charity golf tournament sponsored by Usibelli Coal Mine to benefit Alaska Resource Education (ARE) – a non-profit that teaches children the natural resources of Alaska.
The dozens of teams included a who's who of business and political insiders from Alaska. Ben Stevens, Joe Usibelli Jr. and Sarah Palin's brother Chuck Heath were among the golfers in attendance to support ARE. But one of the teams, Automatic Welding & Supply, was there for the wrong reasons.
At the end of the morning shotgun, Automatic Welding & Supply posted a score of 55, which puts them in first place. The prize for first place was a plastic paperweight trophy and an assortment of goodies. But a few days later, the official Moose Run app showed that Automatic Welding & Supply had been quietly disqualified. As a result, Team Usibelli, the tournament sponsor, rose to first place.
Advertising. For more information on buying ads, please click here.
So what happened?
An investigation by the Landmine revealed that the Automatic Welding & Supply team had a questionable earnings pattern and had long aroused the suspicions of Moose Run staff. This year, Moose Run was able to place an informant on the team. The tipster reported to Moose Run officials that the team actually scored a 66, not the 55 claimed by the team. The score of 55 had been enough to beat the second by a single point. Moose Run officials contacted the Automatic Welding & Supply team and informed them that they had been stripped of their win due to evidence of cheating.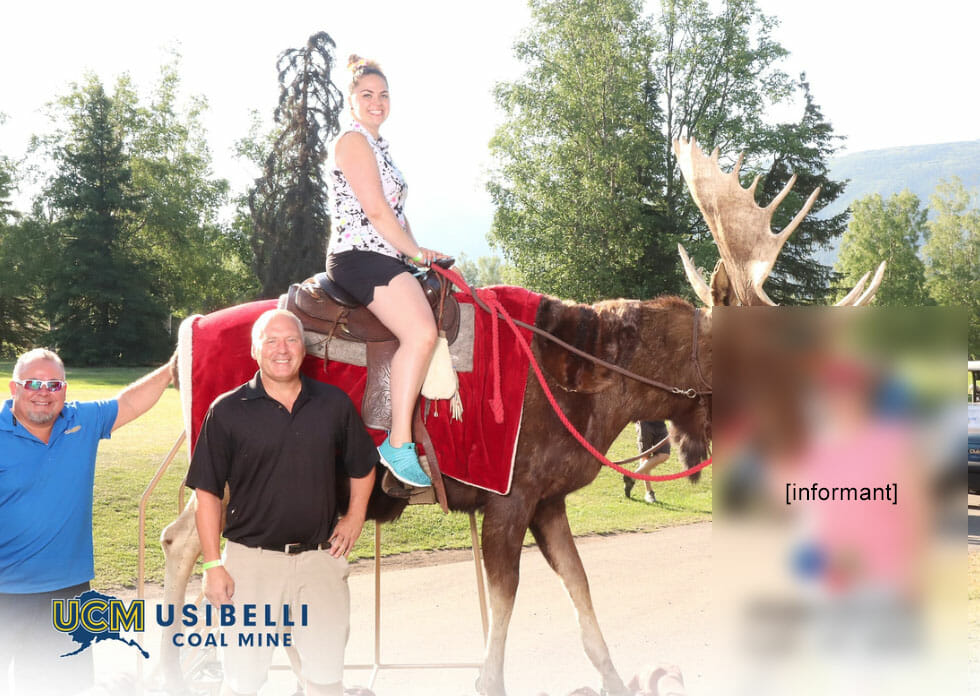 The Automatic Welding & Supply team consisted of Halcyon Swisher, Shane Marrufo, George Gates and the informant.
In an email obtained by Landmine, Moose Run told the team, "I've received several complaints that your teams have provided incorrect scores in the past, but I never had proof before the ARE tournament. … This is a blatant and inexcusable disregard for the rules and integrity of the game of golf." The email went on to state, "As a PGA Professional, it is my duty to protect the course of dishonest competitors and I now inform you that you are disqualified from the ARE Tournament as well as any future tournament held by Moose Run Golf Course."
Alaska Resource Education, the fundraising recipient of the tournament, declined to comment for this story.